Alliance Regional System Leaders
positively on schools.
Rob Campbell
Headteacher - Leeming RAF Community Primary School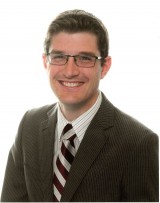 Having originally worked in Northumberland, I joined North Yorkshire LA 7 years ago as headteacher of a small rural school which I led for over 3 years. In 2016, I was appointed head at RAF Leeming – a school with the highest percentage of military children in the country – therefore facing significant challenges pertaining to mobility, SEND, pastoral needs and service life. As such, my interest lies in supporting school improvement through contextual understanding – addressing the particular challenges faced by each individual school, rather than applying a single, uniform approach.


More widely, my work for the Swaledale Alliance has included leading on Assessment, undertaking school reviews, bespoke Headteacher support, developing the Headteacher Induction Programme, and working on service pupils' issues. Most recently, I have been appointed as the CPLD lead for the Alliance, and, as such, am co-ordinating the TSA's wider CPD offer.


Nicola Dobson
Bolton on Swale St Mary's Church of England VA School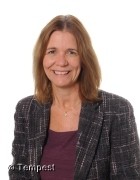 Nicola is currently Headteacher at Bolton-on-Swale St Mary's Church of England Primary School. She has taught for over 20 years with a wide range of experience across EYFS, KS1 and KS2. In her previous post as Deputy at RAF Leeming Primary she achieved an Outstanding Ofsted judgement and developed a good understanding of the needs of service pupils.


Her strong leadership has secured consistently Good Ofsted outcomes (2012; 2016) and Outstanding SIAMS judgements (2012; 2016). She has a wide range of leadership experience supporting head teachers, governors and leadership teams of schools in challenging situations. She has supported new head teachers and those developing leadership in Church Schools. Within the Swaledale Alliance she has supported PST and Lead Governor recruitment; is a Partnership School Reviewer and delivers the Alliance Middle Leadership development programme. She works closely with Durham University mentoring BA Education students in her role as a School Training Centre Coordinator.
Gordon Stainsby
Federation of Reeth Community Primary & Gunnerside Methodist School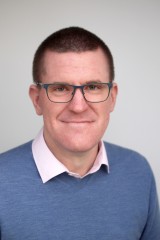 I am a teaching head of a federation of two small schools, Reeth Community Primary School and Gunnerside Methodist Primary School. We operate very closely with well refined systems for collaboration. We secured Good Ofsted outcomes in 2017 and 2018 and an Outstanding SIAMS judgement in 2016. Working in the heart of Swaledale gives us superb opportunities for outdoor learning and education, and the activities that we offer contributed to a Sport Premium Award that we won for Innovation in 2020.
Before my appointment in 2014, I was a Y6 teacher for over 10 years and trained as a maths specialist teacher as part of this role. I really enjoy time in the classroom and continue to teach maths most days.
I have worked with the Swaledale Alliance on several CPD projects, including data, school improvement and monitoring. I like to work on new strategies, and especially those that support leaders and teachers to develop systems that are as efficient and effective as possible. I think that collaboration is really important and look forward to working with other schools as a Regional System Leader.
If you are interested in becoming a Regional System Leader, please click here