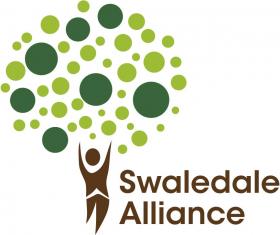 SSIF Project
Great news ! The Alliance has been successful in its bid to the Strategic School Improvement Fund (SSIF) - one of only 53 successful bids nationally and only four in the whole of the Northern Region - all in North Yorkshire amazingly!
https://www.gov.uk/guidance/strategic-school-improvement-fund
The bid involves 10 schools serving forces communities and which meet the eligibility criteria set out by the DfE. The project is to develop a whole school approach to developing pupils' metacognition and will run to April 2019.
The Alliance has recruited 3 highly experienced Specialist Leaders of Education (SLE's) with a vast of knowledge and experience of developing others.  Claire, Hannah and Kirsty are absolutely key to the success of the SSIF projects.  They have also taken on roles as SLE's for the Alliance.
---
Please visit our Specialist Leaders of Education pages to see their profiles from the link below: 
Lead Practitioners for SSIF Project