Primary Science Development Group
What is it?
The Primary Science Development Group provides Science subject leaders with the opportunity to share current practice and work collaboratively on projects to enhance the curriculum.  
The next session will be on:
Wednesday 24th October 2019 1.30pm - 4.30pm
Brompton on Swale CE Primary School (Alliance Meeting Room)
Please note, parking is very limited. You will be sent a map with alternative choices.
There is no cost for these courses to our partnership schools.
Schools that are not partnered with the Swaledale Alliance are welcome to attend for a charge of £60 per session, per delegate.
How can I attend?
To book your place, please contact the Swaledale Alliance admin team.  All delegates must be booked onto courses to ensure that facilities/resources are adequate.
Who facilitates the sessions?
Gemma Costello
Specialism: Science
Gemma is a Year 6 teacher who is passionate about teaching. She has been on the expert teacher panels at the DfE regarding curriculum and assessment. At the Federation of Abbey Schools she is a school based mentor and lead mentor for a cluster of schools. She has observed teaching and given feedback at all levels. Gemma's particular expertise is primary science and leading training to develop a creative teaching culture in the school. She has also provided CPD to schools in Durham and North Yorkshire about science in the new curriculum.  Gemma developed the science programme at High Force Education SCITT and is lead tutor. 
Vikki Hughes
Specialism: Science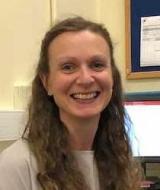 Vikki is a Yr 5 /6 class teacher who is passionate about teaching and learning. She currently works in Applegarth School having taught previously in schools outside of North Yorkshire. Vikki is an active member of our cluster schools group for PE and Science. She has co-ordinated PE events across schools. She has worked with other teachers to deliver workshops for teachers and teaching assistants in science April 2018. Vikki is determined to ensure pupils have an investigative approach to science and a willingness to explore, try ideas and ask questions. She is very much aware of the importance of science to primary children and has supported her school to ensure it maintains a high profile. Her subject knowledge is very strong because her own qualifications, personal interests and several training courses from STEM (2013-20180 including outdoor learning and Computing in Science).