Special Educational Needs Specialists
Judi Jackson
Specialism: Special Education Needs
Judi has been Deputy Headteacher and SENCO at Applegarth Primary School in Northallerton since 2008 and has taught from Y1 to Y6, with most of her experience being in UKS2.  As SENCO, Judi has supported teachers and teaching assistants, both formally and informally, and has led a successful SENCO cluster for local SENCOs.  She has worked hard to develop effective working relationships with professionals and to raise awareness of and lead different aspects of SEN, preparing for the imminent changes.
"The provision for pupils with disabilities and those with special educational needs is exceptionally well managed." Ofsted, June 2014
As a former NYCC Leading Teacher for Teaching and Learning (Assessment), she has had experience of developing schools and individuals to improve the quality of teaching through modelling, demonstration lessons, coaching and delivering staff training in schools and for the LA based on her own classroom practice.  
---
Angie Staple
Specialism: Special Educational Needs (4 - 16 years)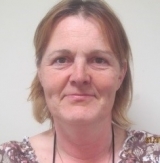 Angie has worked in Special Education for over 20 years. She was previously a member of the senior leadership team at Mowbray School in Bedale and also works for the NYCC Autism Outreach Team.
At Mowbray Angie works with young people with varying levels of ability and a vast range of SEN from P2 through to GCSE in the Secondary Department and leads the school (EYFS to KS4) in Maths and Enterprise and was part of the Mowbray School Farm Team.
The National College for Learning and Leadership have provided relevant leadership courses over the recent years and Angie has attended 'Leading from the Middle' and 'Special Schools & PRUs Leadership', the latter course running in conjunction with Sheffield Hallam University.
Angie believes that sharing outstanding practice and knowledge is the key to developing other leader's skills and provides the framework for reflection and improvements within our own practice too; this subsequently raises achievement and enjoyment of learning for all the young people within our schools.
---