Maths Specialists
Catherine Lawton
Specialism: Maths 
Catherine is a senior teacher at Polam Hall School and teacher-in-charge under the part time headteacher.  After a number of years in a mixed EYFS/KS1 class she now teaches the KS2 class of Y3-6 pupils.  Judged to be an outstanding practitioner by Ofsted in December 2013, Catherine also leads Maths within the school promoting the development of Mathematical thinking through open ended investigations.  The positive impact of this on pupils' learning is clear to see from their high levels of skill in creating and following lines of enquiry regardless of age or ability.

An established student mentor, and with experience of working collaboratively on development projects with partner schools, Catherine is skilled across the whole primary age range with a particular specialism in working with mixed age classes.  She has proven experience in raising standards as well as creating an ethos in which extra maths homework is pupils' activity of choice!
Joanne Neasham
Specialism: Maths 
Joanne is currently Leader of Teaching and Learning at the Federation of Abbey Schools in Darlington. She is the Lead tutor for mathematics at High Force Education SCITT which requires her to have a deep understanding of current thinking. She is passionate about maths, having been involved in the professional development of teachers for over 15 years. Her highly effective coaching and mentoring skills enable her to support colleagues to reflect and improve on their practice. Her other roles include leading NQT Induction in Darlington LA alongside the delivery of a highly successful development programme. She uses her facilitation skills to effectively plan and deliver CPD for individuals and whole school groups. She is also a Master Practitioner in NLP.
Natalie Wiltshire
Specialism: Maths and More Able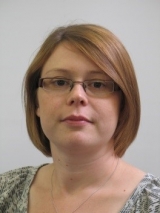 Natalie Wiltshire is currently deputy head and SENCO at Leeming RAF CP School with responsibility for FS/KS1, Assessment, Maths and AGT.  She has vast teaching experience from Foundation stage to Y6 and has an excellent awareness of curriculum and learning across school.  She previously worked as an Advanced Skills Teacher for the LA providing outreach support to over 50 schools, from small village schools to large urban primaries.  Natalie has a wealth of experience supporting teaching and learning, school improvement, staff training and subject leaders.  Natalie enjoys supporting teachers to challenge all pupils, develop active learning and finding creative ways to ensure children show rapid progress in lessons. She also enjoys working with subject leaders to evaluate, plan and prioritise Maths development and support change.