English Specialists
Esther Brown
Specialism: English and Assessment
Esther is currently a Senior Teacher, KS1 Lead and English Lead at Carnagill Primary in Catterick Garrison but she has a wide experience of teaching and leading throughout KS1 and 2 in very different school settings. She loves teaching and has a proven track record of raising standards and ensuring pupil progress through providing creative and challenging learning opportunities that are driven by an understanding of assessment and pupil progress. Her practise was graded outstanding by Ofsted in 2014.  Esther has led a wide variety of English CPD for schools and outside agencies. She has coached teachers and has worked with leadership teams to accelerate pupil progress in English and to develop assessment procedures. She is passionate about both using both Talk for Writing and Learning Lego to inspire and improve writing across the curriculum. 
---
Beth Parker
Specialism: English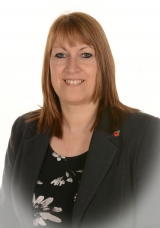 Beth is currently Assistant Headteacher of South Otterington C of E Primary School. She is also Key Stage 2 leader and English subject leader. A rewarding aspect of her role is supporting colleagues; including middle leaders from her own school and staff from other schools. This has included advice on creative curriculum; support with assessment of the new curriculum and whole school moderation of writing.
Her drive to raise standards in English comes from her passion for the subject. Her teaching has been judged as 'outstanding' on many occasions and she has a track record of achieving excellent results, especially in English. Ofsted (Dec 2014) commented on how 'Leaders focus relentlessly on improving teaching and learning and are themselves models of best practice.'
Beth enjoys coaching trainee teachers and is a School Based Mentor for High Force SCITT. 'It is extremely rewarding to watch the students develop over the year'. 
---
Neil Saunders
Specialism: Literacy and Physical Education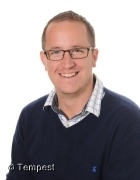 Neil is currently Deputy Head Teacher at Michael Syddall CofE (Aided) Primary School in Catterick Village. Over the past 10 years, he has worked at two other local primary schools and has taught from year 2 to year 6 as well as leading key stage teams and core subject areas. Neil has been judged as 'outstanding' during in-house, authority and Ofsted observations, work scrutiny and data analysis. As an SLE, Neil has recruited the Alliance's PE Curriculum Support Teachers and currently leads on this, working closely with them to support other schools in the development of subject leaders. He has also worked closely with the other English specialists to produce assessment materials linked to the National Curriculum which are easy to use. In the classroom, Neil provides all of his children with the opportunity to learn through engaging activities in an organised and supportive and stimulating environment.
---
Suzy Smart
Specialism: English

Suzy is currently Senior Teacher and English Lead at Masham Church of England Primary School.  Her teaching has been judged as 'outstanding' in both Ofsted and in-house observations.  Ofsted (October 2013) commented on our 'exciting and relevant' English lessons, with 'quite exceptional' teaching promoting a 'culture where to say, 'I don't know.' is positive because it drives improvement.'.  Suzy has been a Key Stage Two writing moderator for NYCC for the last four years.  She is passionate about teaching skills through a creative and stimulating curriculum.  She loves writing, and is (oddly) excitable about SPaG too.  Suzy has supported colleagues to achieve improvement across her own school in all aspects of English, and has led several writing projects with other schools. She has also worked with senior leadership teams on many aspects of English.
---
Lynzi Ewbank
Specialism: Phonics
Awaiting profile
---