About Us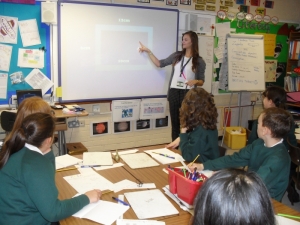 Swaledale Alliance is a partnership of 58 schools all located in and around Richmond, North Yorkshire.  Brompton-on-Swale Church of England Primary School is the designated teaching school for the Swaledale Alliance and Richmond Methodist Primary School is our leading school for Initial Teacher Training (ITT).
Together with our strategic partners at High Force Education, our Lead school for ITT School is responsible for the delivery, assessment and quality assurance of our School Direct initial teacher training programme. 
---
During the programme delegates will spend time with our partner provider High Force Education based at Barnard Castle and with our Lead school.  Delegates will also gain valuable teaching practice via a number of school placements in our partner schools.
Our partner provider, High Force Education SCITT is an outstanding teacher training provider with 10 years' experience in training good and outstanding teachers. To find out more about High Force Education SCITT, please follow the link below.
For further details, please contact.